Bulk Generation of Microsites for the Insurance Salesforce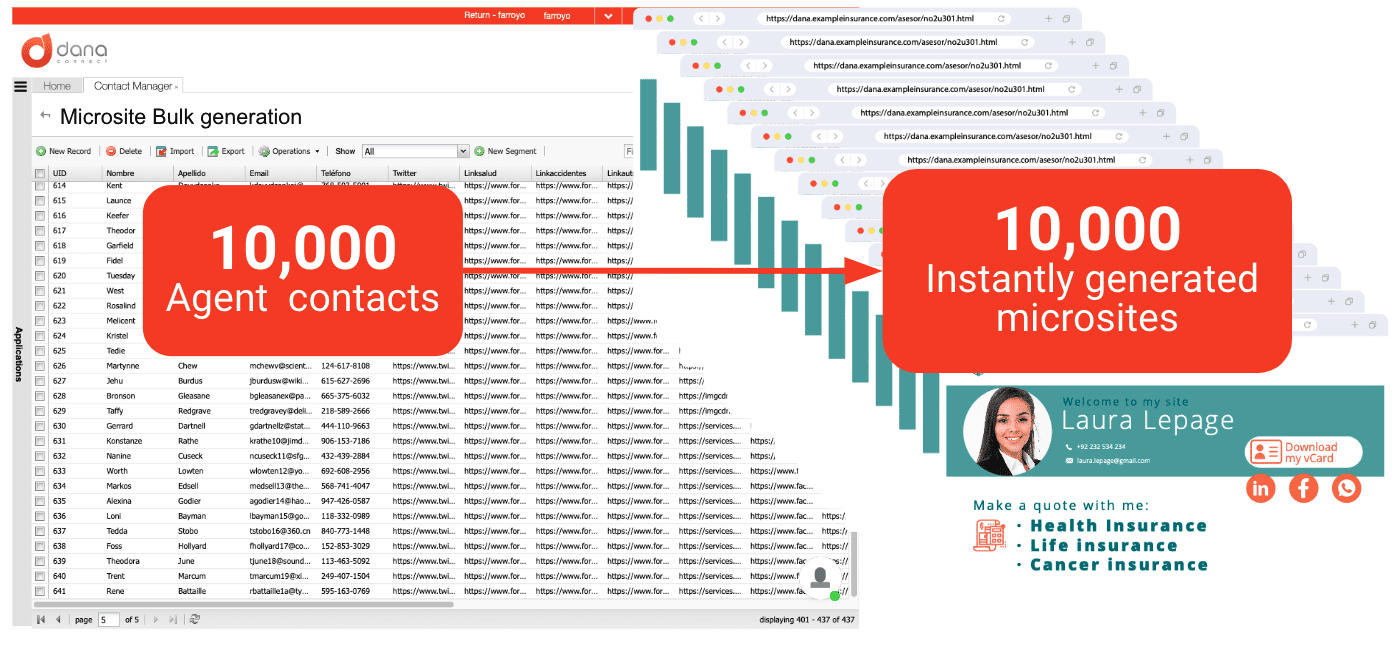 What is the Insurance Agent Microsite?
The Insurance Agent Microsite is a solution that allows insurance companies to create dynamic and responsive personal sites in bulk for their salesforce, agents and/or brokers, including branding elements and customized domains.
Objectives:
Create dynamic microsites in bulk through a contacts list.
Allow the agent to self-manage the update of their personal information in order to generate the microsites with only the name and email of the agent.
Build loyalty by giving them a sense of belonging to the brand.
Offer a personalized domain that includes the name of the company and the name of the advisor.
Promote online quoting using referral links that contain the agent's code.
Distribute product sales material.
Have statistics showing which advisors have referred the online quotes.
Create a downloadable vCard with structured data containing contact information, links, and access to sales promotion resources.
Customization options:
Corporate branding elements
Insurance agent photo
Contact information such as phone, email or WhatsApp.
Link to profiles on social networks
Generation and download of vCard file so that the end customer can save the agent's contact information on their mobile
Links to quotes and downloadable marketing material of the different products the company wants to promote.
Other additional fields defined by the insurance company
Deployment times:
2 to 4 weeks
Pre requirements:
DANA Connect Advanced
Channels:
Web
Webforms
Email
SMS as alternative channel