Create hyperpersonalized experiences
Easily customize texts with customer information with a simple click

Customize attached files to deliver documents with dynamic and personal customer data

Customize CC copies and BCC hidden copies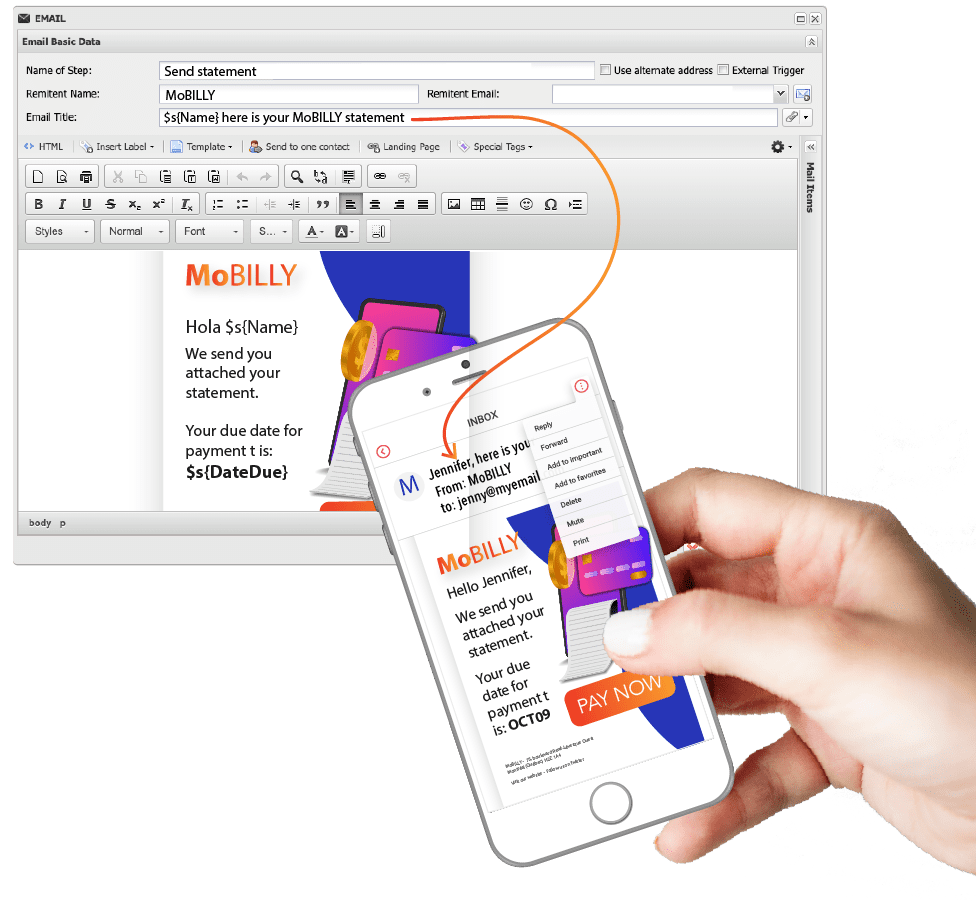 Different actions with different messages according to customer behavior
DANAconnect allows creating intelligent flows so that those who open the emails have a follow-up according to the interest in the content on which they clicked and those who do not open their emails have another type of tracking, using alternative channels, while the automation continues iterating in a smart flow until communication arrives.
Create automated flows that respond to your business needs
Send highly traceable transactional emails by integrating DANAconnect with other applications and combining email with other channels that guarantee the delivery of your communications to the customer.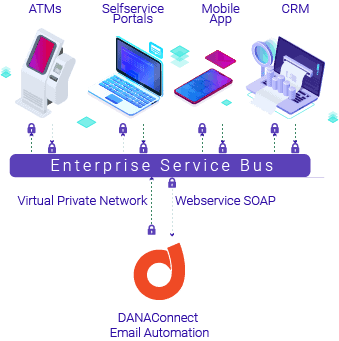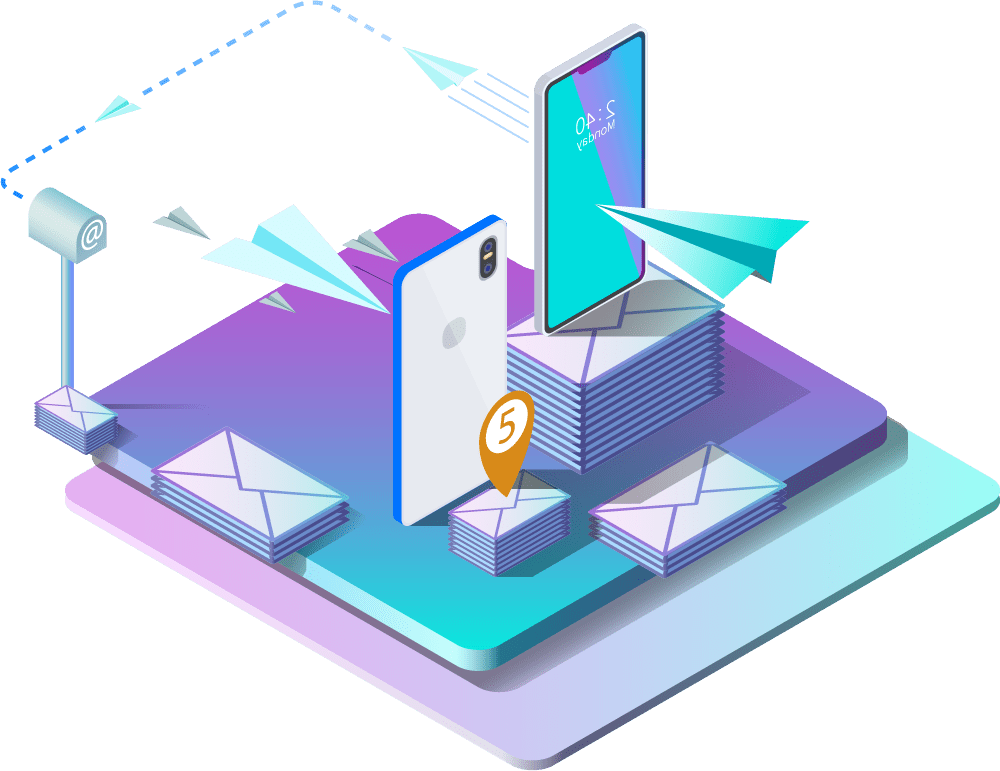 Let your contact lists manage themselves
DANAconnect offers the possibility of adding and removing contacts from your mailing lists automatically and self-managed:
Integrated inbound forms system that allows self-subscription.
Contact blockages by type of communication: the customer can unsubscribe for email marketing, but not for transactional notifications or billing.
Automatic removal of email addresses by hard-bounce bounces.
Automatic removal when the recipient clicks on SPAM.
Create hyperdefined segments with one click
Easily filter based on the interactions you have had with your customers and use that information to create well-defined segments that create more conversions.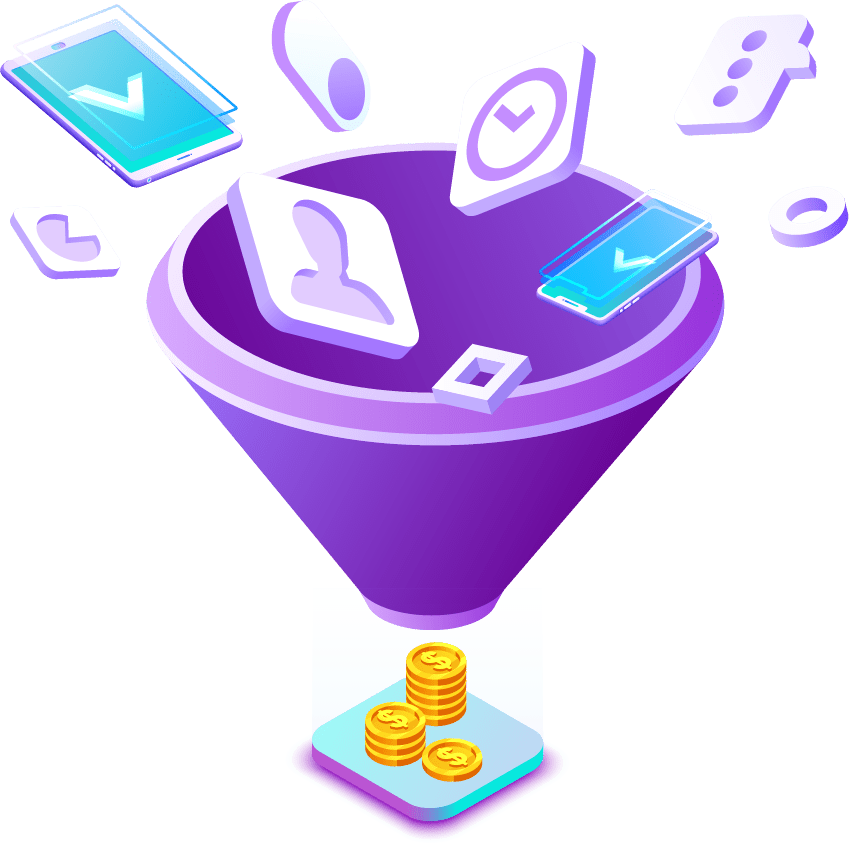 Fully integrated to your digital document repository
Centralize the storage of documents to attach them to your automated communications via email and combine them with smart flows to be sent by SMS in case of bounce.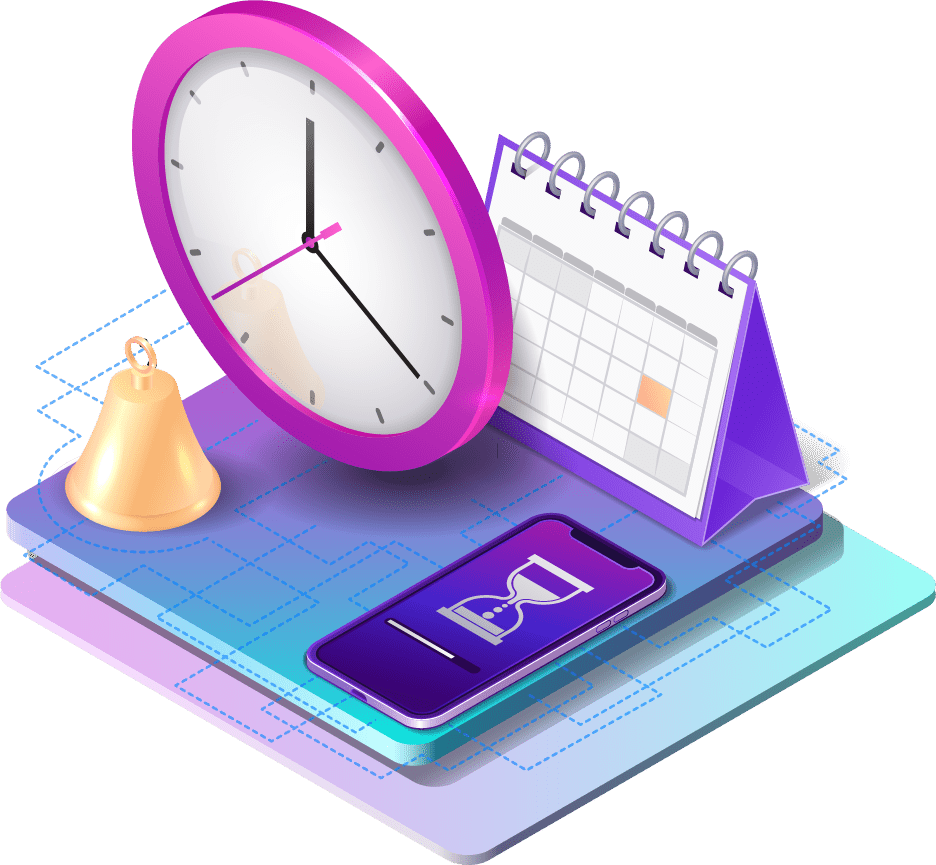 Stay up to date with regulations and compliance
Mechanisms for the client to unsubscribe.
Delivering schedules controls.
Holidays and days not allowed.
Maximum number of messages per contact.
Blacklists management.
Historical storage with time-slots required by regulatory entities.