We support your 

data quality
Delegate in DANAconnect the consolidation, quality, enrichment and segmentation of the data to improve customer experience and increase ROI.
Keep clean high-quality data and reduce redundancies, errors and even missing entries
DANAconnect helps to manage all aspects of data cleaning and data quality control, from the identification and correction of incomplete, inaccurate, irrelevant, random or non-compliant data to capture, update and maintain high quality clean data.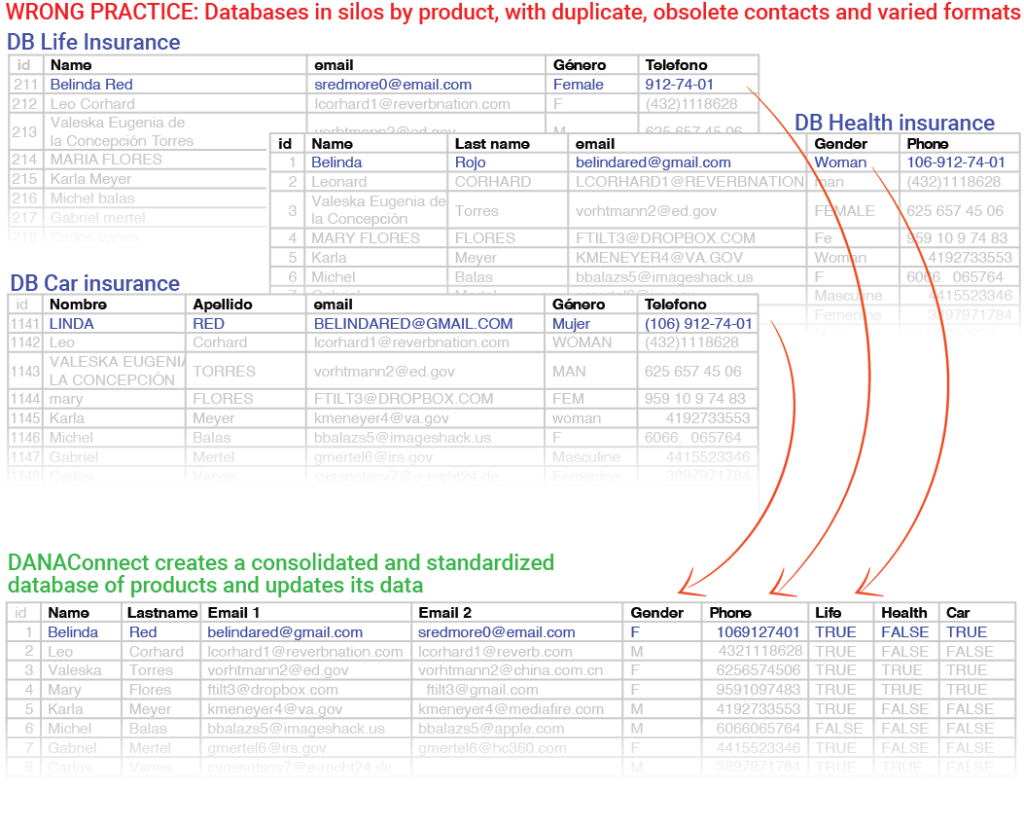 DANAconnect automates Data Quality
DANAconnect creates smart flows aimed at completing and updating customer information, depending on the quality and integrity of each record.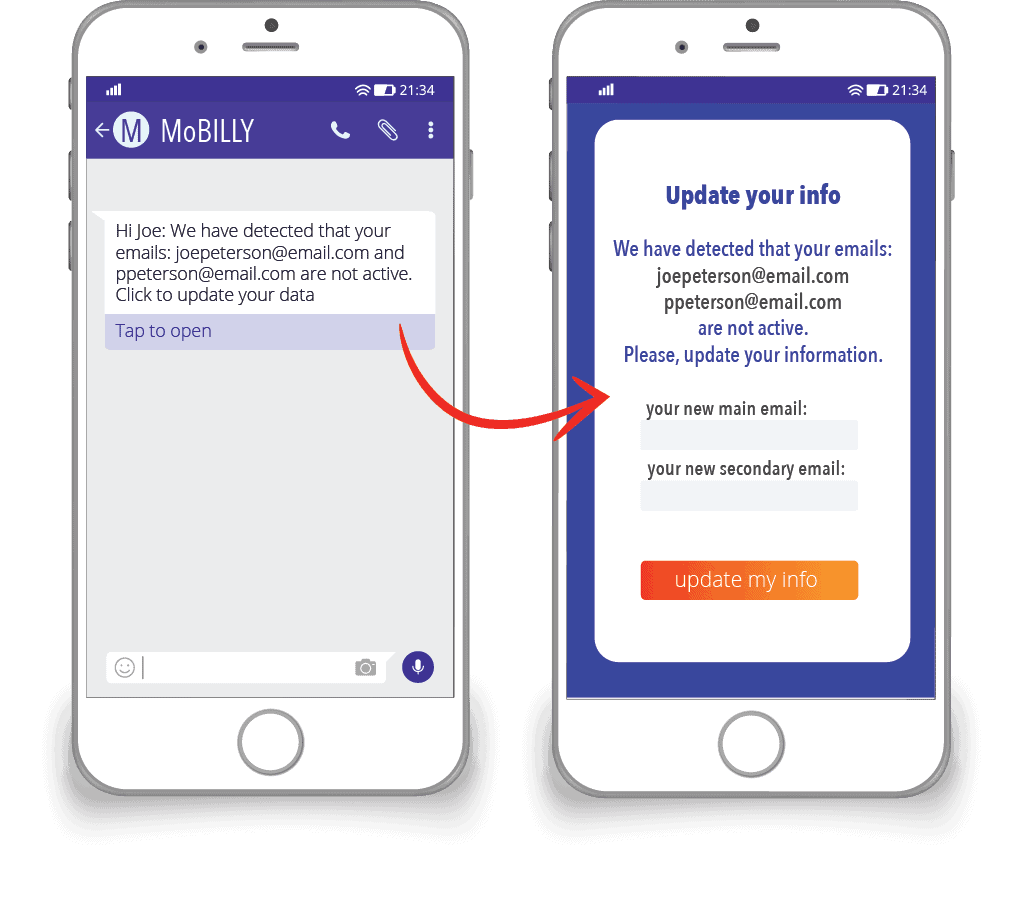 Modeling, cleaning, standardization, updating and enrichment of your data
Data model customization to support all types of customers, products, and relationships between customers and agents.
Creation of segments.
Email validation.
Duplicate removal.
Unification of contacts per person.
Database text field format and normalization
Contact update automation.
Contactability reports and user preferences by channel.
Spamtraps removal.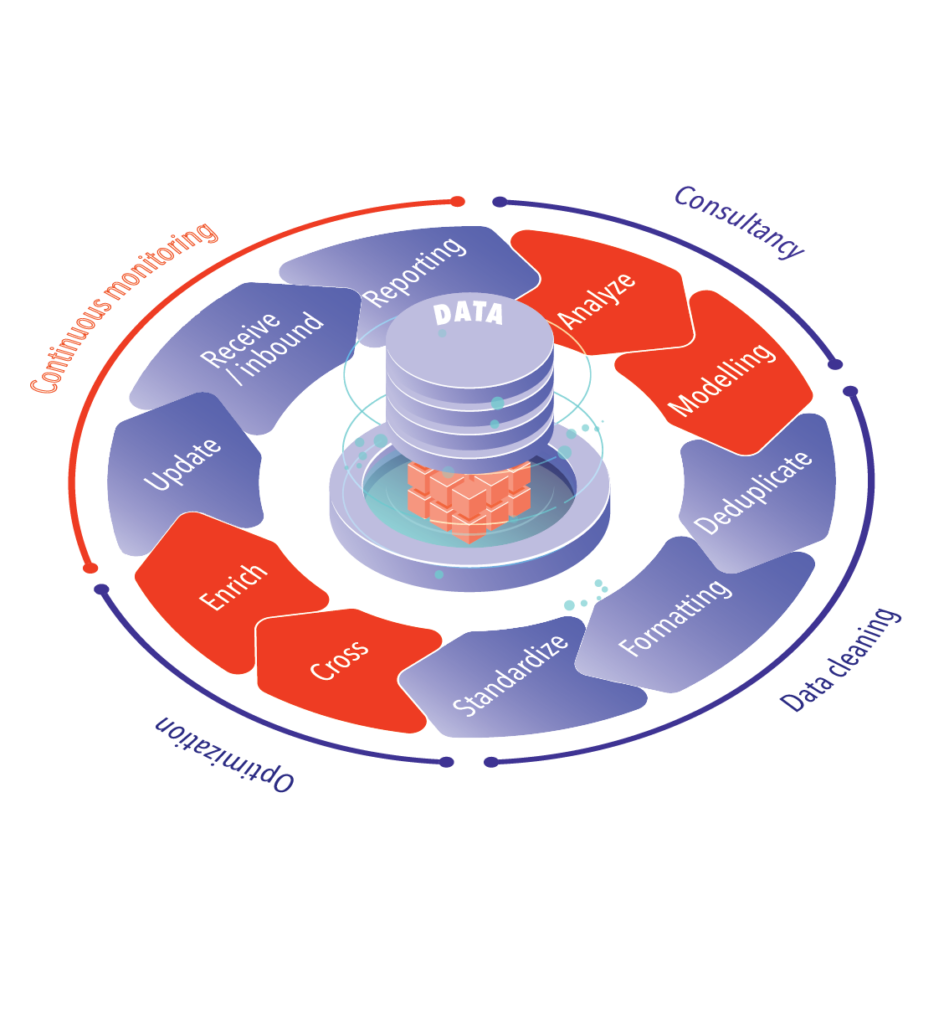 DANAconnect implements a cyclical process that adapts to your business needs
DANAconnect helps to handle the existing challenges and harvests the benefits of high-quality data following this process:
Data modelling and analysis
De-duplication
Formatting
Standardization
Updating
Enrichment
Reception
Reports