‍Source of data: Google 
Earlier this month (nov, '22), Google Mexico announced the launch of Google Wallet, taking advantage of the country's growing smartphone penetration, with 10 million new users in the last three years.  The service allows users to store their credit card information as well as loyalty and membership cards from local retailers on their smartphone and pay for purchases from these merchants with the swipe of a finger. This is great news for local merchants and consumers who are accustomed to dealing with cash transactions and POS terminals. But it's not yet clear how this new entrant will affect competition between mobile payment providers in that country.
Will Google Wallet have an impact on adoption of other mobile payment solutions that are more frictionless and designed specifically for the Mexican market? Let's take a look at what this launch means for Mexican consumers and businesses alike.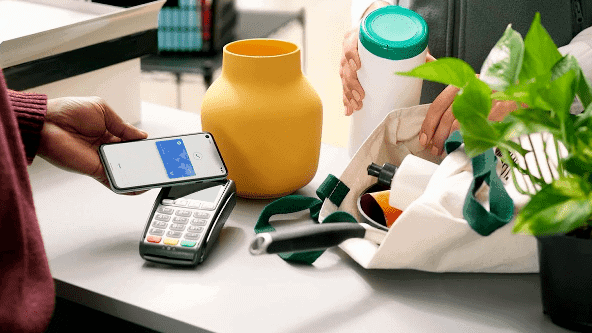 The launch of Google Wallet occurred four months after Julian Coulter announced the arrival of the application in Mexico during Google for Mexico 2022.
What Google Wallet means for the Mexican market
The company faces both a great opportunity and a huge challenge. According to the Global Payments Report of American fintech FIS, mobile wallets have a penetration rate of 27% among electronic commerce transactions in Mexico and barely 7% among point-of-sale transactions.
"We are looking to have the most payment options for both traditional and fintech banks," said Armando Betancourt, Financial Industry specialist for Google in Mexico, during the launch event.
The recent launch of Google in Mexico is part of the company's commitment to open up technology and enhance financial inclusion for Mexicans, as well as to create a fertile ground for new business starts. "It fills me with pride and happiness because it has been a journey of more than two years to reach this achievement. We have had good news in the last few weeks between this launch and the relationships with the Fintechs. It shows how we are trying to foster Mexico's economy and leverage where we can make a difference," said Julian Coulter, Country Director of Mexico, Google, during the launch.
The launch of Google Wallet comes at a time when smartphone use is on the rise across the country, and Android is by far the most popular platform. According to the Google team, the wallet could help Mexico transition from cash to a digital economy.
It has taken Mexico a long time to digitalize its economy. Tax evasion, organized crime, and fraudulent transactions can all be reduced by reducing the use of cash. Emerging economies can also grow their GDP by 3 percentage points as a result of economic digitalization.
According to Google, the launch of the wallet is expected to reduce volatility in 2023 by simplifying financial transactions. "The ease of payment execution is going to increase spending. Many offers and promotions are lost because customers do not know about them. Having these offers in the wallet could help economize in a more complicated scenario," Armando Betancourt, Financial Technology Advisor at Google.
In the current first phase of the launching, only users with a Visa or Mastercard, issued by Banregio, Banorte, Hey Banco, Inbursa and Nu, can include their cards into the mobile .
BBVA, Rappicard and Santander are close to integrating their products into the wallet. While, on the services side, it is Aeroméxico, Viva Aerobus, Cinemex and Volaris who have already enabled the options so that their movie tickets and boarding passes are available from the wallet.
Google Wallet's expansion into Mexico is good news for consumers, who will have more options for making digital payments. It remains to be seen, however, whether the product will catch on in the market. One thing is certain: Mexican consumers will have more choices when it comes to mobile wallets. This could be good news for merchants, who can expect to see more adoption of mobile POS terminals and loyalty cards. All that remains is to wait and see if the adoption of Google Wallet in Mexico accelerates as a result of its launch there.
This might also interest you: